ISFV20 Final Conference Schedule
Dear Conference Participants, here you can find the finalconference schedule, either as a high-resolution image or in PDF format. Please contact us on isfv20@tudelft.nl if you don't see your presentation in the schedule with your abstract submission number and the title. 
We are looking forward to seeing you in Delft.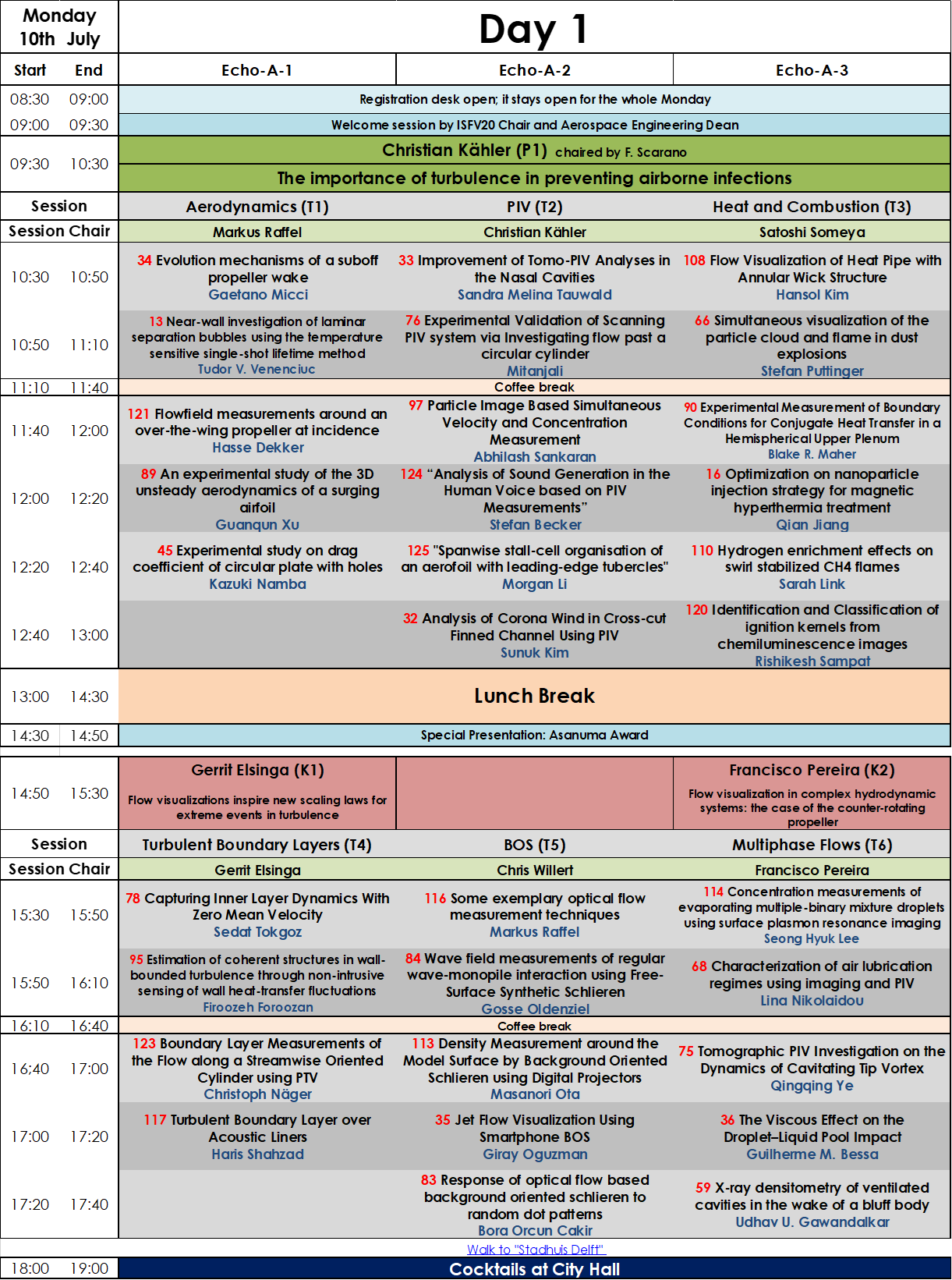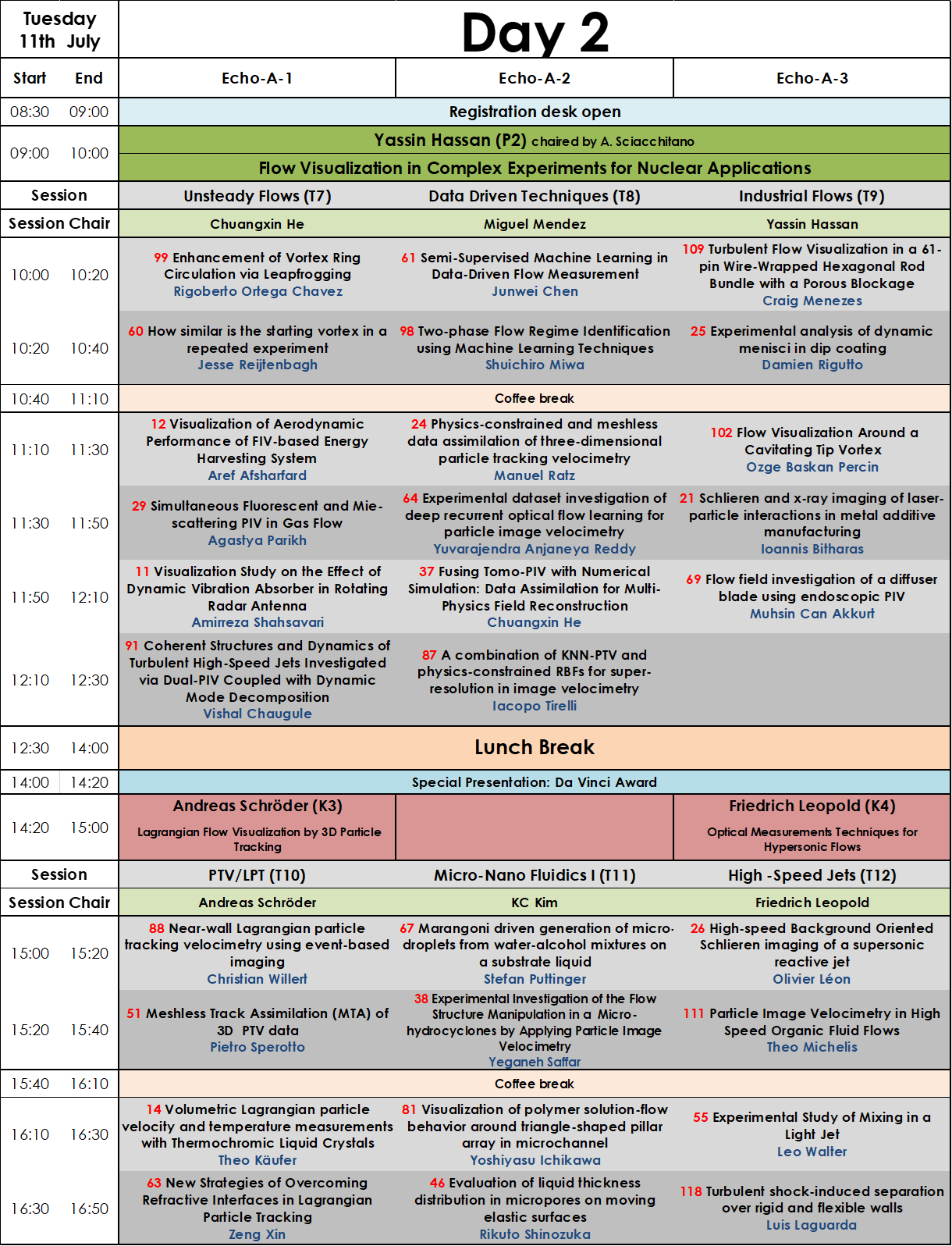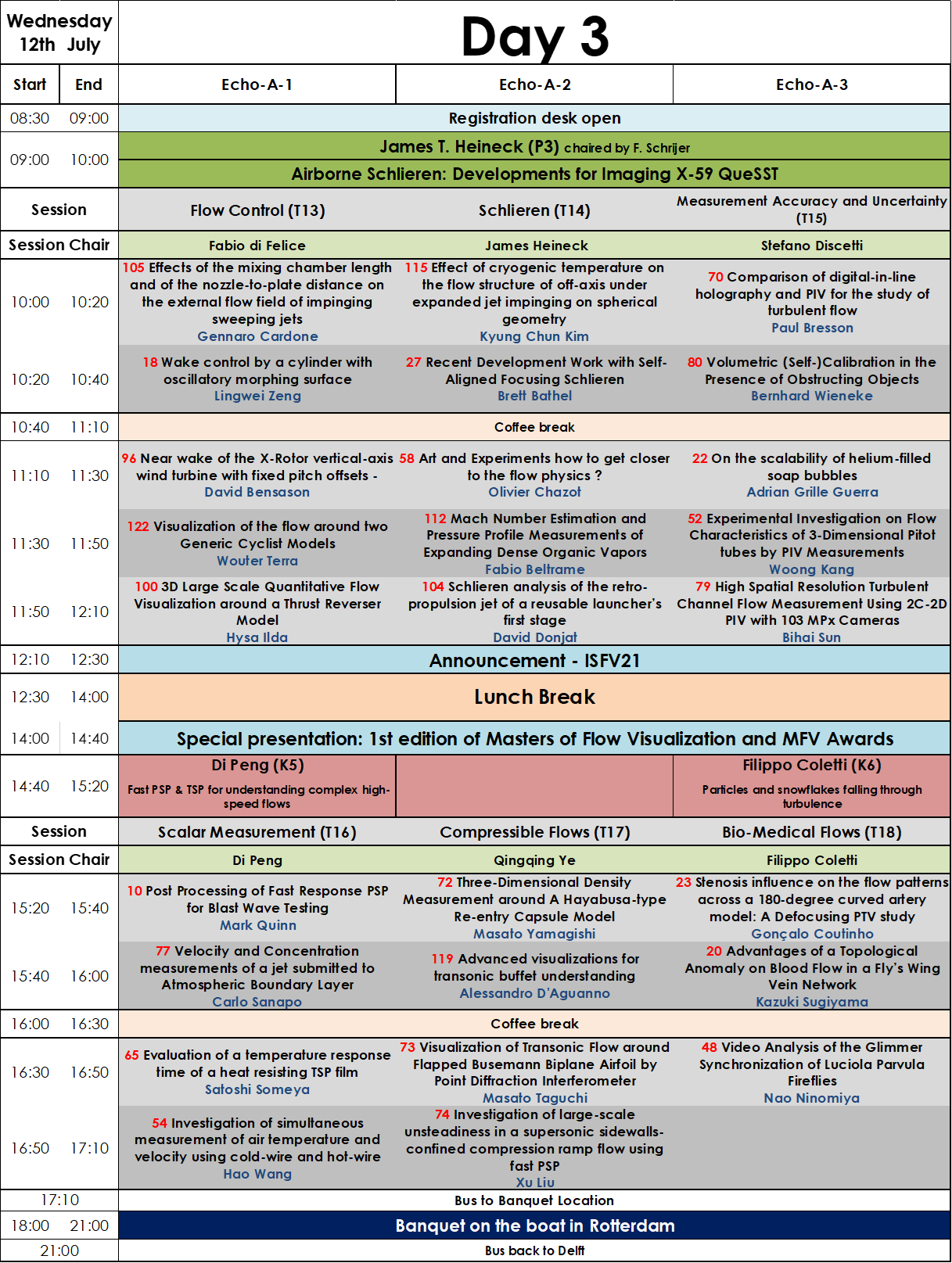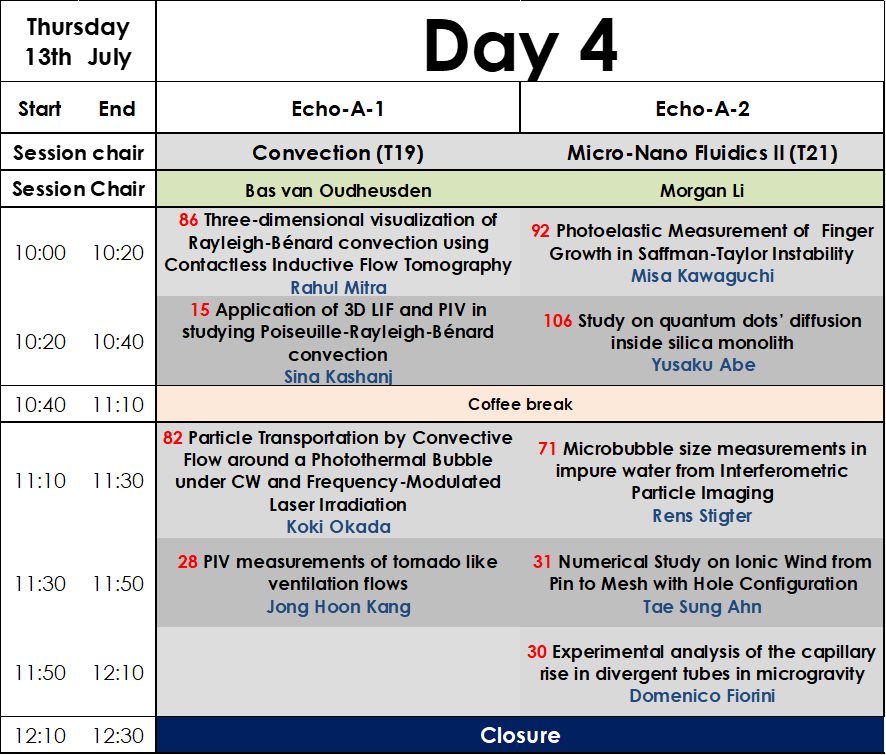 20th International Symposium on Flow Visualization ISFV-20

Registration website for 20th International Symposium on Flow Visualization ISFV-20
20th International Symposium on Flow Visualization ISFV-20isfv20@tudelft.nl
20th International Symposium on Flow Visualization ISFV-20isfv20@tudelft.nlhttps://www.isfv20.org/home
2023-07-10
2023-07-13
OfflineEventAttendanceMode
EventScheduled
20th International Symposium on Flow Visualization ISFV-2020th International Symposium on Flow Visualization ISFV-200.00EUROnlineOnly2019-01-01T00:00:00Z
To be announced
To be announced