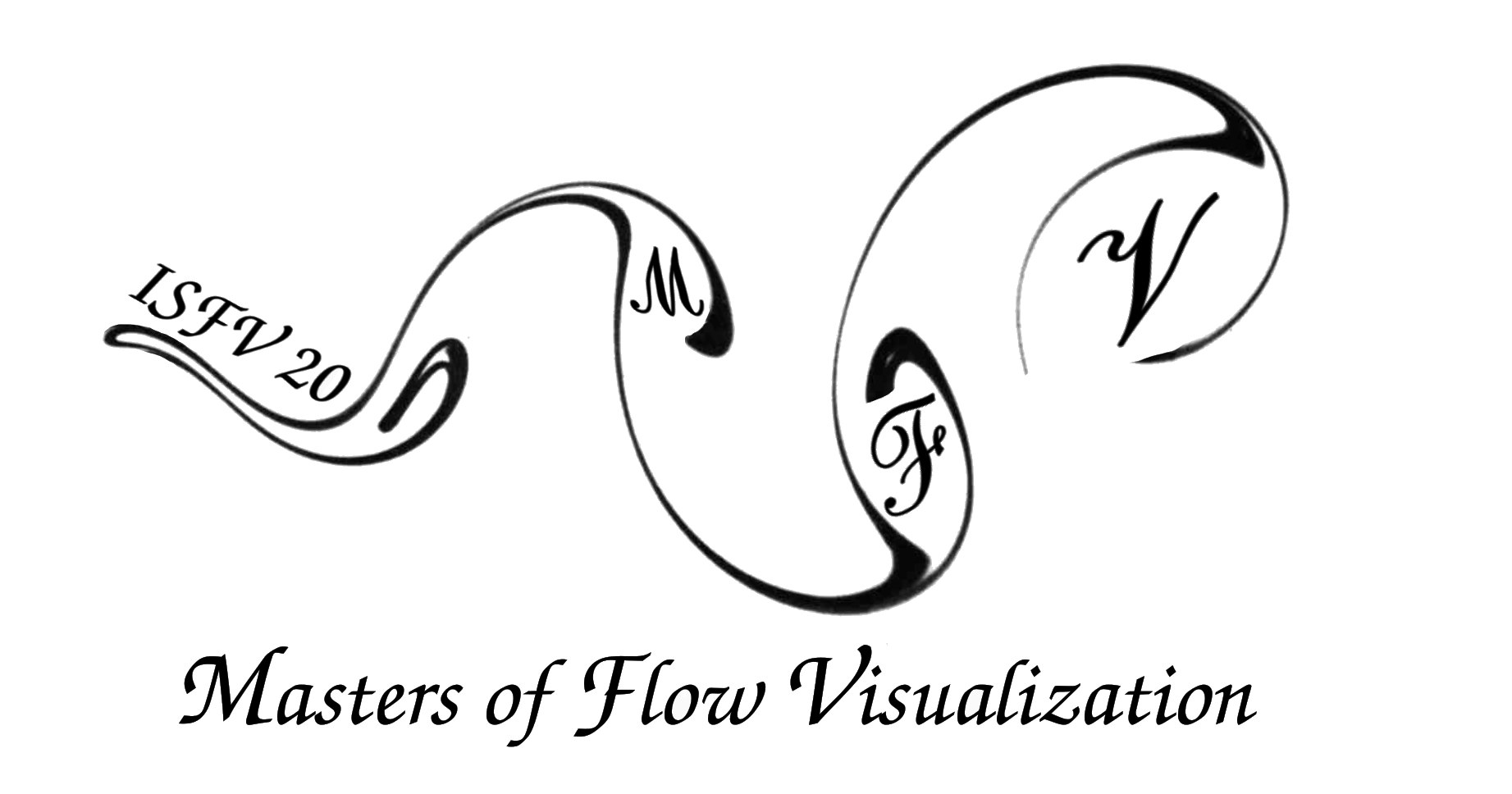 MasterClass Lecturers
​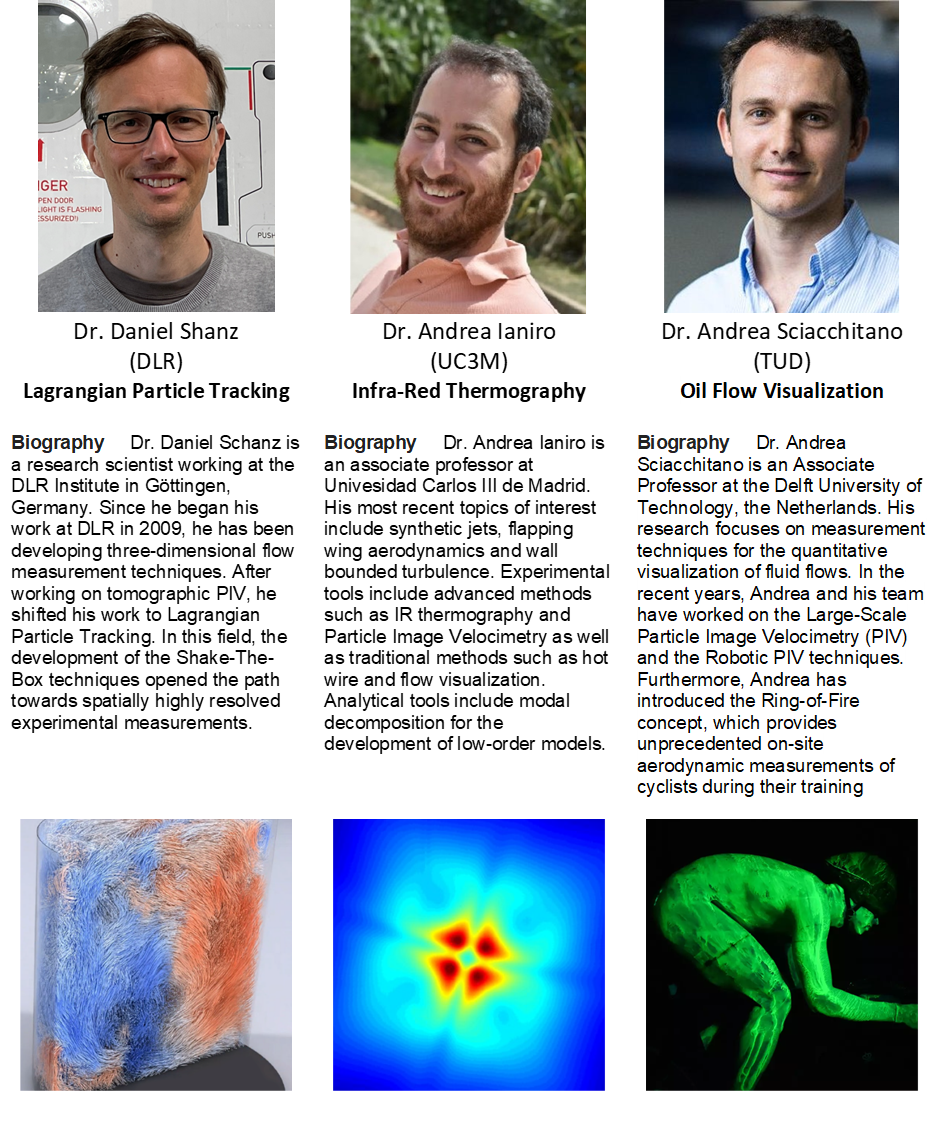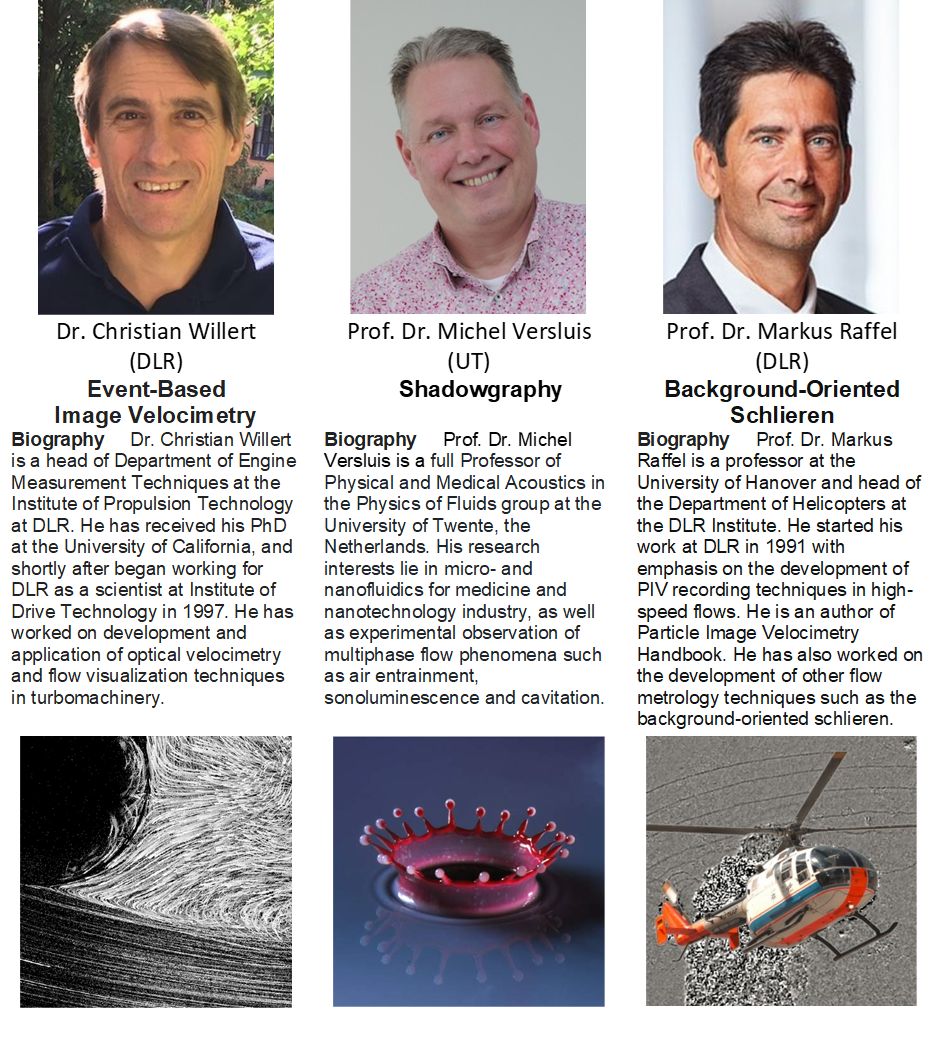 ​
How to Apply?
To participate in the Masters of Flow Visualization, all interested conference participants are asked to submit a motivation letter, describing their interest in the discipline of flow visualization. Additionally, a letter of recommendation from a senior scientist is greatly appreciated.
Please send your application to the Organizing Committee of ISFV 20 by e-mail at isfv20@tudelft.nl. Please put "MFV Application – Your Name" in the subject field.
The deadline for application is 1st of April, same as for the conference abstract. Your participation will be confirmed along the same date for paper acceptance at ISFV20.
Who can Apply?
Masters of Flow Visualization event is open to all junior researchers, e.g. in their PhD, postdoc, or early academic or industrial career phase. Affinity with one or more flow visualization techniques is valued. Please note that while the event is free of charge, the participation to MFV is limited to ISFV20 conference attendees.
The Program
The event is held at the Aerodynamics High-Speed Laboratory of Aerospace Engineering in the weekend before the conference (8-9 July 2023) at TU Delft, where wind tunnel facilities and flow visualization instrumentation is made available. 
The event will begin with master classes given by experts in the relevant fields or "chefs", on 6 selected flow visualization techniques (categories). Afterwards, the participants will use their pre-existing skills and experience in flow visualization in combination with the newly gained knowledge from the master classes to perform the experiment.
Participants are organized in teams of three to four. They will perform a practical experiment relating to the selected flow visualization technique from the master class. An expert committee will evaluate and rank the result presented by the participants on each category. Technical skills shown during the experiment as well as scientific creativity for the visualization will contribute to the overall assessment.
Awards
The best-performing Flow Visualization for each category will be awarded with a thematic prize, e.g. "Masters of Shadows", "Master of Colors", "Master of Heat", etc. The award is announced and conferred during a plenary session of the ISFV 20. An additional award is reserved to the best performing team across all the categories "Masters of Flow Visualisation"
20th International Symposium on Flow Visualization ISFV-20

Registration website for 20th International Symposium on Flow Visualization ISFV-20
20th International Symposium on Flow Visualization ISFV-20isfv20@tudelft.nl
20th International Symposium on Flow Visualization ISFV-20isfv20@tudelft.nlhttps://www.isfv20.org/home
2023-07-10
2023-07-13
OfflineEventAttendanceMode
EventScheduled
20th International Symposium on Flow Visualization ISFV-2020th International Symposium on Flow Visualization ISFV-200.00EUROnlineOnly2019-01-01T00:00:00Z
To be announced
To be announced